Substitute Holographic Jungle Cock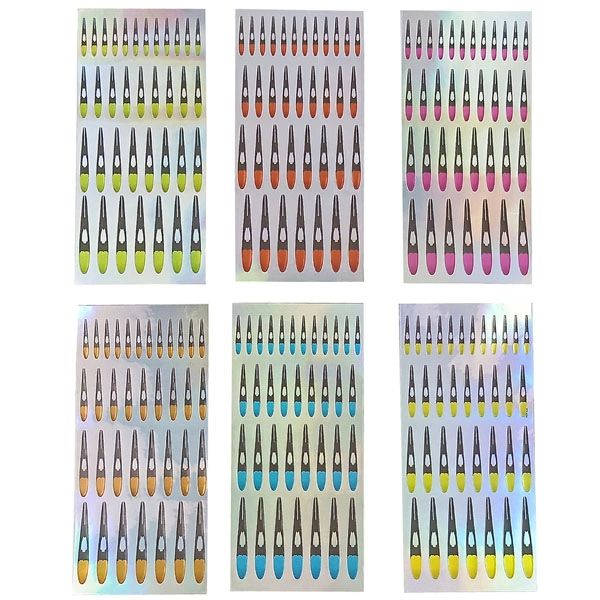 Substitute Holographic Jungle Cock
Forged® now has super realistic jungle cock substitute feathers, printed on special durable synthetic sheets. These are a perfect alternative to the real feather!
With six colour variants to choose from, ( Pink, yellow, blue, green, red, orange ) your flies will now have that perfect finishing piece to make them look the pros!

Each card comes with four feather sizes:
XS 0.6inch/1.5cm
S 0.8inch/2cm
M 1inch/2.5cm
L 1.2inch/3cm.
One color per sheet, with a total of 36 pieces.

These durable synthetic sheets offer a perfect alternative to the costly real feather. The main advantages of this product are color consistence, resistance to fading, adhesive backing to help with placement, and the feathers can be best separated using the flex of the holographic card.
Reviews