Wooly Bugger X3 - Blue/Black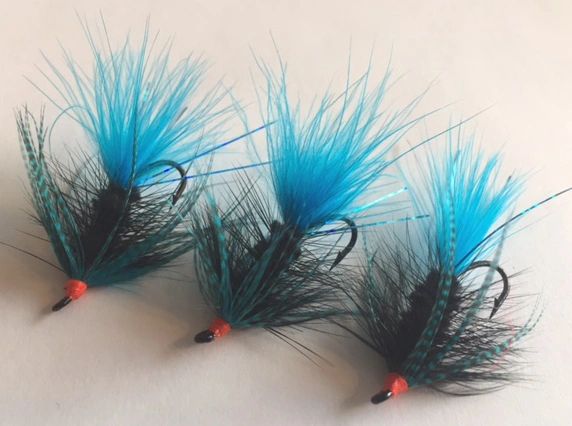 Wooly Bugger X3 - Blue/Black
A set of 3 large woolly buggers in Purple.
Tied on a #4 Black salmon hook.
These flies show up intensely under water, and the marabou has a fantastic undulating motion.

Tied in British Columbia, a favorite among many West Coast anglers.
*Orders of 12 or more flies come packaged in their own fly box, included for your convenience.
*Custom orders available - email us your requirements and we will be happy to work with you to make your custom order.
Reviews