Richard
Wilby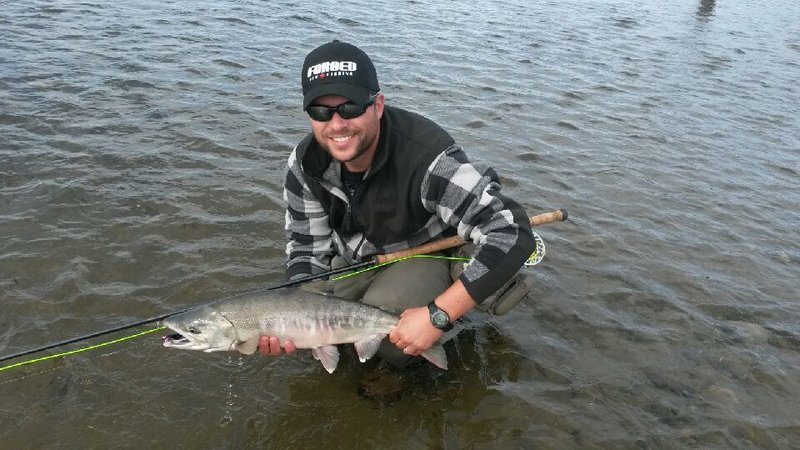 Owner / Designer

Owner of Forged Fly Fishing, Richard has been fishing in British Columbia since he was 4, and transitioning into fly fishing in his early teens. When not float tubing around a  local lake or swinging for steelhead, Richard is designing  new and fantastic products that not only perform as a FORGED® product should, but have a fantastic visual appeal that are the envy of all fellow anglers. While fishing isn't a fashion show, there is nothing wrong with looking and performing your best!


Back
to
the
beginning...
Forged Fly Fishing was Founded in 2010 in Victoria, British Columbia, but it existed far before that.
In the early years I always talked with my Father about the dream of having a career centered on fly fishing. A dream though it was then,  I started with the idea of fly reels and what could be done to make them affordable and elegant, while still giving them the substance and durability needed by West Coast anglers. This lead to multiple designs of reels and fly boxes, from what you have in your pack to what hangs off them. In the end ...  FORGED® was born.

The name came from the image of a Blacksmith, hunched over his anvil, hammer in hand as he hones his craft. This, along with the process in which the reels are made: Cold Forging. We also use Computer Numerical Controlled "CNC" machining for all our reels, controlled by Computer Aided Design "CAD" system to ensure the high quality and precision FORGED® has come to be known for.

From its conception to the present, the support received from anglers, the public and retailers has been overwhelming once they see what we have been able to design for them. West coast fly fishing and salmon fishing demands a special kind of gear, and that's what is at the center of our motivation in design.

West Coast idea, Worldwide usability.